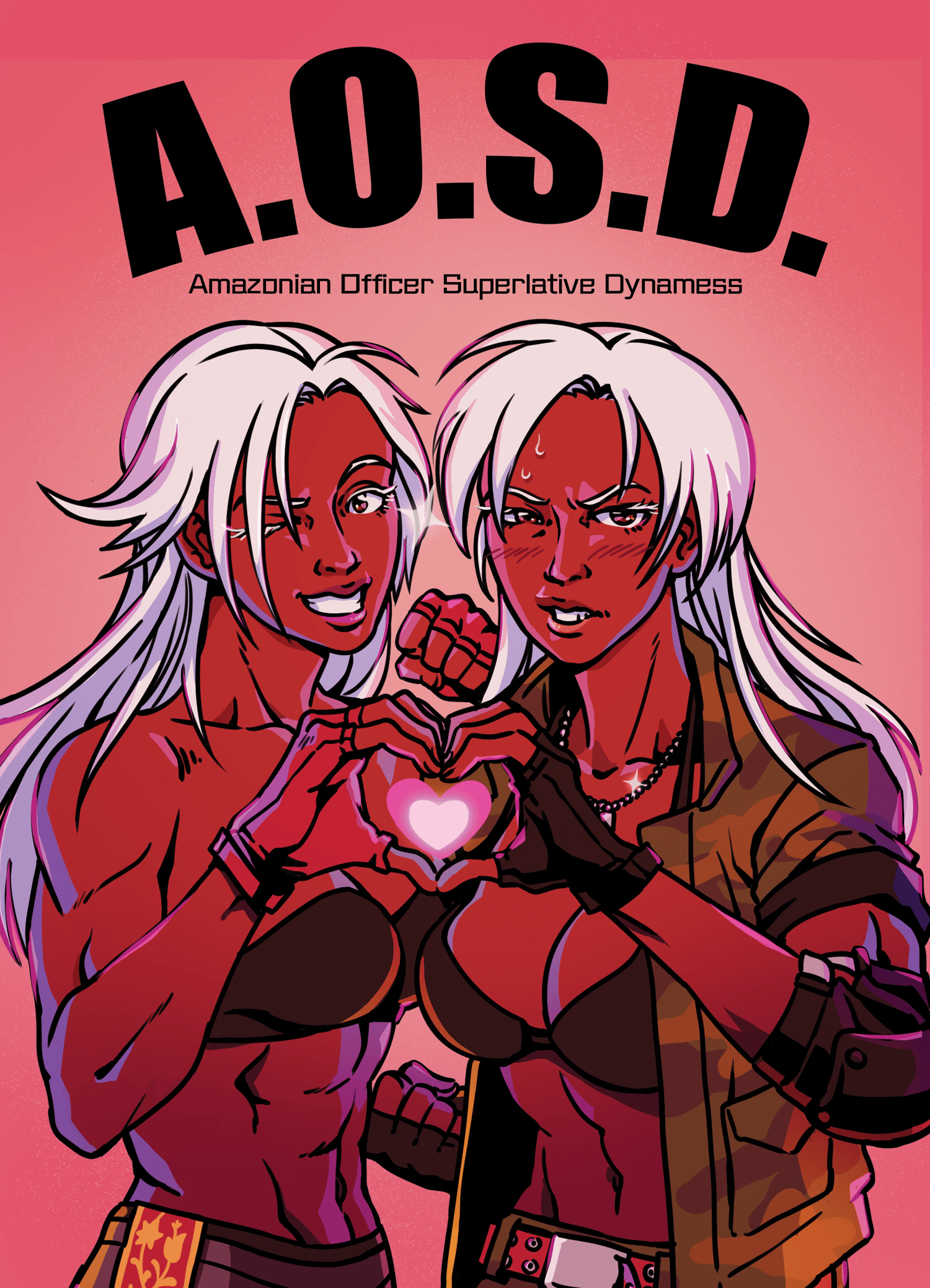 A.O.S.D. -- Virtua Fighter Vanessa Only Book
** PREORDERS FOR THE FIRST SHIPMENT OF BOOKS ARE CLOSED. All preorders from this point will be fulfilled during the second shipment, ETA March. **
Love Virtua Fighter? *Especially* love Vanessa? Or perhaps even just kinda like her? Well, do I ever have the book for you! 30 pages (subject to change) of prime Vanessa content from numerous talented artists around the globe, printed with a premium, foil-embossed matte cover.
It's the book I've wanted to make for 20 years.
Contributing Artists:
Nina Matsumoto (@spacecoyotl)
α (@10000feeeeet)
Houjoh (@houjohV)
Zero-ni (@mittu02)
Ikeda Tsukasa (@akalauko)
Jiggeh (@The_Jiggeh)
J. Raido (@j_raido)
G. Silverfish (@rvr76michael)
TrackerTD (@Tracker_TD)
Pollylina (@miaumiauzmiau)
SaigaDOS (@saigados)
Yoppy
WEST-MAISON (@westmaison1)
Otacat (@0tacat)
Anthony V. (@goemonsama1)
Pin (@Pin_XXX)
PltnmGhst (@Pltnm06Ghost)
JMV (@Jmanvalez)
Shira (@ViciousSHADi)
Rai (@Raispada)
Nomken (@nom1207)
Ann K(@AgentAnnK)
Black (@artist_black)
Persona (@personasama)
TOFU+BEAST (@KawaiiMess)
Nemi (@Nemiarts)
CONTENT ADVISORY: There is fanservice, but nothing severely saucy that would warrant more than a T rating.